Attention.....New pages are added at bottom of Link boxes
This is my second site...Be sure to visit my first site at
Thanks...That site is filled with health information....poetry....Photos...etc;
I am sure you will find many things of interest..
Disclaimer: All information on my health pages has been gathered from articles..books..personal experience or testimonials of others. I am not personally recommending use of any of the ideas presented here...It is for your information only. Information contained here may be subject to debate. Accuracy cannot be guaranteed. Kesti16 assumes no responsibility for how information presented is used by the public.
More Pages Below:
Keep your PRODUCE FRESH for long, LONG time!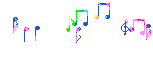 May your waters run gentle.....

"That Which is in your heart
Shall shine forth in your deeds."
---
Click on Mushrooms above
to return to Kesti's second Site.
To return to my Home Page...
Click on picture link below.
Attention Website owners!
..It is a good idea to have your url written on your pages
as in the example below...then when somoene copies the information to their hard drives
they can easily refer others to your site. :)
http://kesti16.com/kesti16/Kesti1.HTM
http://kesti16.com/kesti16/KES.HTML
My Domain name is www.Kesti16.com
Date Updated: February 16, 2004
New update on November 5, 2006
New update January 18,, 2007
New update February 1, 2007
NEW UPDATE APRIL 19, 2007
NEW UPDATE APRIL 27. 2007
NEW UPDATE May 1, 2007
New Update October 22, 2007

Carp Fish