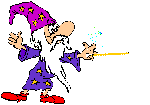 Disclaimer: All information on this page has been gathered
from articles..books..personal experience or testimonials of others. I am not
personally recommending use of any of the ideas presented here...
It is for your information only. Information contained here may be subject to
debate. Accuracy cannot be guaranteed.
Kesti16 assumes no responsibility for how information presented is used by the public.
---
OK GUYZ....You know how much I love to tell you about products I love.
Well, every home needs this stuff.
I found out about it when I saw that mice
had gotten into my stored classic car, What a bummer that was.
I went online and found people telling me to use peppermint to cover up the smell.
They don't have that much peppermint for sale!
I ordered two jars of the following and put it in the car.
The mice smell was gone after two treatments!
The name of it ExStink which doe not
appeal to my feminine nature but, what the heck. IT WORKS!
Here it is the link to where you can check it out:
http://www.pinkexstink.com/order.htm
It is volcanic ash from Australia!
I am finding many uses for it!
(see below)
I didn't like the name so I call it Magic Dust or Magic crystals.
What ever you call it,
GET SOME!
Click on all of the links at the order page bottom and learn ways to use it.
I have given samples to all of my relatives and will write the uses
we found for it.
If you have any you would like to add....Please write to me at Kesti16@aol.com
and I will add them to this page.
---
After I got rid of the mice smell, I used it to remove musty odors from my wine
cellar. In an hour it smelled clean and fresh.
I use the powder for quick results, then leave an aluminum foil cake layer pan
with a cup of the crystals (gravel) in the cellar for long term protection.
You could place one in any closet or on top of cabinets to have a constant
"air cleaner" working for you.
ExStink has no smell of its own!
---
I put 1/4 cup of the gravel (crystals) in two
quarts of hot water and soaked my feet.
It made the water soft. I rubbed them with a
towel afterwards and it seemed to exfoliate
the bottoms of my feet. Oh sooo soft!
---
I then made a bigger batch....one cup ExStink gravel to 8 quarts of water.
My husband poured some of it over his rinsed hair. It worked like a
great conditioner. When it dried, his hair had four times the body it usually had!
Then I tried it....WoW....no combing, the hair dryer blew it straight and it had so much
body which is a miracle with longer blond hair.
This stuff would be super great for the dye or bleach smells as well as the awful
smell from perms that no amount of that terrible fragrance they add can help!
---
I mixed a little Magic dust powder with my Nivea creme and it made my skin even softer.
---
This stuff seems almost as versatile as aloe Vera...Check out my page on 107 uses for Aloe.
http://kesti16.com/KestiKard/Hints.htm
---
ExSTINK is ideal for getting rid of bad smells in:
ROOMS
CARPETS
FLOORS
CONCRETE
REFRIGERATORS
FREEZERS
FIRE PLACE
WALLS
FOOD AREAS
HOSPITALS
PET AREAS
CHICKEN COOP
BARNS
CAN BE USED AS FERTILIZER
IN AQUARIUMS
PET SHOPS
CAN BE USED TO RID SMELLS OF:
VOMIT
SMOKE
URINE
FECES
SKUNK
MICE
MOLD
MILDEW
DIAPERS
FISH
TENNIS SHOES
PERSPERATION
When boiled, the "gravel" softens water, that water removes stains and when sprayed in the air, takes out cooking odors fast!
---
It also acts as a fertilizer for plants so put left over water or water used to clean on your plants.
---
Update October 17, 2007
Now I am using the "magic water" for brushing my teeth, (dissolves plaque), cleaning dishwasher of all buildup, (one cup of water added after it starts wash cycle, add two cups to clothes washer, keeps it clean and fresh.
My plants are thriving on it too.
It cleans glass better than any glass cleaner I have used.
---
IT DOESN'T COVER UP ODORS, IT REMOVES THEM!
SPRINKLE SOME IN THE BOTTOM OF YOUR TRASH CAN TO KEEP IT FRESH!
---
For you talented Craft people, you can make little baby socks into deodorizers for smelly shoes.
See Photo below of my attempt...lol
I filled two infant socks with three tablespoons of the powder and filled it to a cup
with the ExStink gravel. (It filled both socks) I used a funnel and it ws easy to fill them.
Then I sewed the top together and put a chain on them that I hd lying in my junk drawer and came up with this. Just drop one of them each in a smelly shoe and odor will be gone!
(the chain will keep them handy placed on a hook near your shoes)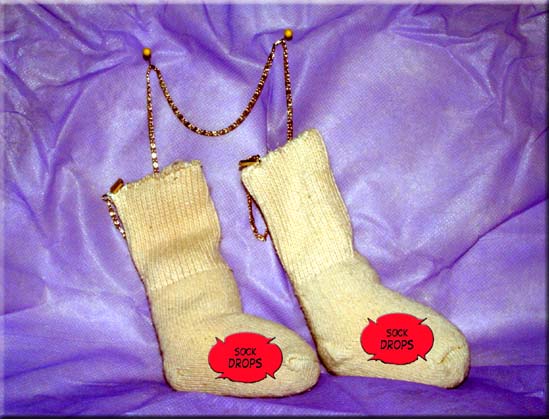 ---
I bought a bunch of stainless steel tea balls with small chains. I filled them half full
of the odor removing gravel and hung them in my freezerss and refrigerator and one
on my car's rear view mirror.
Cute and easy to re-fill when necessary.
Keeps the air odor free!
It swings when you drive...lol
---
Important New Use UPDATE!!
October 21, 2007
Oh My Word...This is just too exciting!
I have been experimenting with the "magic water"
and found that it rejuvinates and keeps fresh
vegetables in the fridge.
(I need to make a test bag and see if it works even longer
than two weeks)
This is what I do. As soon as I get home from shopping,
I wash all of the veggies in cold water with about 1/2 cup of
Magic water in the bowl. Then I cut off any unwanted parts
put the saved parts into a gallon size ziplock bag with one half cup of the
magic water and put them in the fridge.
My brocolli was fresher, greener, and tastier by far than it
was when I put it in two weeks prior!
I have seen the same results with parsley and celery so far.
I will report success on each new veggie that I try.
YES!!
---
October 26, 2007
Ok...I have tried cauliflower, red, orange and Green bell peppers,
lettuce, tomatoes, onions, it worked the same with all of them.
I have apples in a bag now that I will test soon. I left the apples whole, just washed them and added a little magic water in the bottom of a gallon zip lock bag and put four big apples in it.
I honestly have never had produce this fresh and crisp.
I have been making many stir frys and they are delicious.
Last night I ate 1/4 head of crisp lettuce, a handful of fritos and
1 tablespoon of cream cheese (a little of each in mouth at one time)
Best snack I have ever had.
This way, you can have a huge supply of ready to eat or use
veggies and have a really big variety too.
Make meals quick and nutritious.
UPDATE
NOVEMBER 20, 2007
SEE THE NEW PAGE I HAVE JUST MADE
ABOUT MY VEGETABLES
---
See how peanut butter can help save the planet!
http://www.21st-century-citizen.com/2007/07/01/how-peanut-butter-helps-the-planet/
---
Don't miss this link on Tips for the Home and more!
http://www.momadvice.com/blog/labels/Dollar%20Stretcher%20Tips.htm
---
Send a thoughtful link
http://www.jacquielawson.com/viewcard.asp?code=ZS43976949
---
Quotes
Nothing can beat the smell of dew and flowers and the odor that comes out of the earth when the sun goes down.
Ethel Waters
---
"All finite things reveal infinitude: The mountain with its singular bright shade Like the blue shine on freshly frozen snow, The after-light upon ice-burdened pines; Odor of basswood upon a mountain slope, A scene beloved of bees; Silence of wate"
Theodore Roethke
---
Life is not a race, but a journey to be savored each step of the way.
Yesterday is History, Tomorrow is a Mystery, and Today is a gift: that's why
we call it - "The Present."
---
May the Lord bless you and keep you...
May He make His face to shine upon you
And give you peace.
---
To return to my Home Page...
Click on picture link below.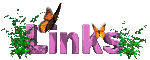 ---
Click on Mushrooms above to return to Kesti's Second Site
Attention Website owners.
It is a good idea to have your url written on your pages
as in the example below...then when someone copies
the information to their hard drives
they can easily remember your site url plus refer others to your site. :)
http://kesti16.com/kesti16/Kesti1.HTM
http://kesti16.com/kesti16/KES.HTML
My Domain name is www.Kesti16.com
---
This page was created on September 26, 2007
---

Carp Fish