Tribute To Peggy

`Peg~
She was our friend for many years
And now she is gone.
Holistic Health chat, will never be the same.
Peg was a friend to everyone.
Always had lots to say.
Lover of herbs.
Her bargains at sales
Her hobbies were many
The big old car she loved.
Babycat, her joy.
Peg loved life
Helped all those she could
Took care of her parents
She could win any fight.
Hard to change her mind
Once it was set.
She knew many things on
Many subjects.
Carried no grudges
She will greet us in heaven
Offering each a cup of Chamomile tea
...a quick smile
and will make us feel right at home.
I love you Peg and will miss you
Very much.
Kesti

Peg spent many hours in Holistic Health chat....always willing to
help in any way she could for those with problems.
She cheered up many who were feeling down, she was kind to all.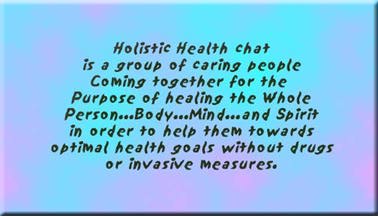 ~Our Slogan~
---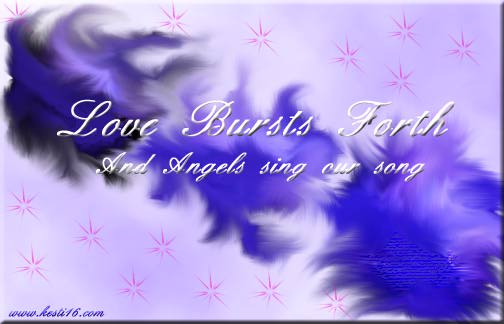 Pegs Profile
MEHRBLADY
My name stands for Maine Herb Lady and I am a Master Herbalist
Location near Bangor ,Maine USA
GenderFemale
Marital Status: I used to be married
Hobbies & Interests:my interests are herbs, Reiki, nature , learning about and collecting wolf things, genealogy and classic cars. I used to collect rocks and do grave rubbings
Please no religious mail!!!
May u have a :-) on ur face and peace and love in ur heart always
Personal Quote: Learn to laugh and be peaceful. Enjoy yourself but, harm no one or nothing. Do not judge anyone till you have walked in their shoes
i am seeking ancesters: Wheeler, Behrems, Jenks, Gen Winfield Scott,Kennedy,Rogers, Flagg, Larkham, Bromley, Potter
Links: http://kesti16.com/mehrblady/
* Member Since: 10/26/98
---
* Updated: 8/18/06
* Visitors: 2905
---
Pegs Online Picture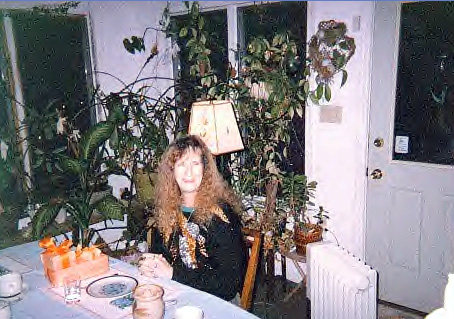 Basic Facts
I have long blondish air and blue eyes....live in a small town just outside of Bangor, Maine. I have 3 girls and 6 grands...3 of each and 3 greats a girl and 2 boys. I also have one strange grey cat...(babycat) I have a certificate in nutrition and am 2nd degree in Reiki .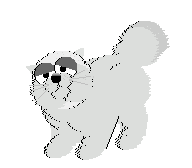 (Babycat says Hello)
"BABYCAT"
---
My Hobbies & Interests
I am very much into Herbs and alternative living, I make tinctures, salves etc...taking a course to become certfied as I want to teach others about herbs
I also enjoy car shows, grave rubbings, sunsets, my computer , my car, mint condition 1990 Chevey Caprice Classic Brougham, and I still love my Caddy Fleetwood, but its for sale. I like stock car races, classic car shows, talking on the cb, listening to the police scanner, my computer which is a great joy to me and I like music,hip hop included....I also love to play scrabble and cribbage.
My Online Life
Chatting in Holistic Health chat room.looking up sites, playing wavs in chat room, sending a daily thought and pictures to friends, playing some games.....learning from others...........
Peg started her own chat room when it became too rowdy in Holistic Health.
It is called:

Special Interests - Mainly Herbs
---
Some of her very good friends:
ChristKitty2000
Mystic Wind 13
Rugrattso4
XCOMETCOWBOYx
HartNC98
DHardy6631
MEHMOOOO
LadyRib
Kesti16
Services4Health (DonnaCarr)
Anemone4me1
Basic670
BARNFAIRY
---
Those asking to be added are as follows:
---
Mountdeva
---
Bunnyfoot77
---
Please add me to the list of those who were dear friends of
Peggy. We both shared an interest in photography and exchanged
information and criticism
John Chorney-- Jony76
---
From Goatherbal
Please add me to the list....your web page is so nice...love her
picture that you have on there too....
Love, Goatie
---
From PJSGAMM45
I just found out about 'Gator" and I am sick about it. Thanks for the memorial about her.
You are always so thoughtful and kind, reminds me of the memorial you did for Taylor.
Love ya, Vic
---
Kesti
Great job on the web page. I cried when I read it. Please add me to the list of friends Peg had. I will miss her and her love of nature and wolves.
Ann Marie (aka Plezantdreams)
---
If you would like your name added to this list of Peg's friends, write me at Kesti16@aol.com and I will add you to the list.
---
Farewell, Dear Peg, We will miss you
and keep you in our hearts forever!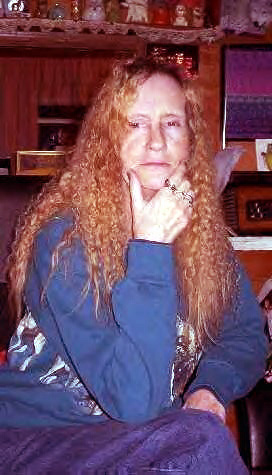 "Peg at Home"
My last conversation with her:
Mehrblady: i was looking for a site
Kesti16: Find it?
Mehrblady: named JukeBox
Mehrblady: no
Mehrblady: has all kinds of cool music on it
Kesti16: hmmmm
Kesti16: I will look.
Mehrblady: from 50's on up
Mehrblady: thanks
Kesti16: Musicmatch Jukebox is a smarter way to play, manage,
discover and get music, burn and rip CDs, create playlists and enjoy music anywhere
Kesti16: that one?
Mehrblady: migh tbe
Mehrblady: has music from 50's on up
Kesti16: I will mail you the link
Mehrblady: ok
Kesti16: I mailed you the google links...Peg, Look them all over
Mehrblady: ok Kesti thanks
---
All of us send prayers for Pegs children, Grand children and Great Grands.
She was a Great Lady.
Our sympathy to all of you in this, your time of sorrow..
Kes
TO PEG'S CHILDREN
KESTI
To return to my Home Page
Click on link below:

---
To return to my second site Click link above.
---
Attention!
I have had over ONE MILLION visitors to this, My AOL Site in the last nine years.
The counter kept reverting back to zero, but I kept my own records each week.
I have now attached my two sites together under one counter starting at 2000.
on March 15, 2007.
I hope I will not have any more trouble with counters. Sincerely, Kesti
This page was created on March 22, 2007

Carp Fish