TO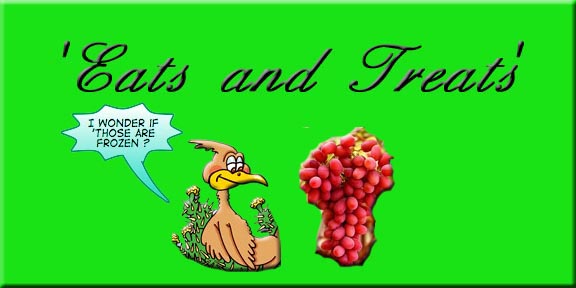 POPCORN FLOUR PAGE!!
Disclaimer: All information on this page has been gathered from articles..books..personal experience or testimonials of others. I am not personally recommending use of any of the ideas presented here...It is for your information only. Information contained here may be subject to debate. Accuracy cannot be guaranteed. Tressba assumes no responsibility as to how information presented is used by the public.
Come on in and see what's cooking!
(All recipes on this site are created by Tress)
Click on any menu item below that you want to look at and "jump to" that section.
THE PLACE TO SEE MUFFINS MADE FROM
POPCORN FLOUR!!
This is a snyopsis of Corn allergy symptoms!
ATTENTION-----WARNING
Before you use the popcorn recipes, check to see if you could possibly have CORN allergies!
Author's Corn Allergy Symptoms and History at link below - Corn Allergens
http://www.cornallergens.com/symptoms/corn-allergy-symptoms-history.php
The author of above allergic reaction symptoms include:
· Migraine headaches of levels from annoying to emergency room
· Tingling sensation at the base of my neck that lasts for hours
· Asthma attacks and/or shortness-of-breath
· Tongue and face swelling
· "Raccoon" eyes and lines from my eyes down across my cheeks
· Rashes and hives, especially if something's applied topically (like sunscreen)
· Intestinal issues, such as stomach discomfort/cramps/pain, diarrhea, nausea and/or vomiting
· Lethargy varying from tired to (literally) not able to stay awake
· Joint pains, especially overnight and in my legs
· Weakened immune system; sinus infections
Blisters between all fingers.
---

The purpose of this page is to take recipes apart and/or create new ones.
The objective is to remove unwanted sugars, fats, and items that will make us gain
unwanted weight, clog our arteries, and do unknown damage to our health.
I have been doing a lot of experimenting which is fun and rewarding.
---
Please read this paragraph before you continue so you understand my premise. Frozen bananas taste sweeter frozen. Easy to make. Peel at their top ripeness, (slightly speckled), and put each one in a pint size zip lock bag and place in the freezer for easy eating and so they will always be ready for your recipes.
Notice how little fat or sweeteners are used in my recipes.
I am totally against ANY artificial sweeteners and Soy.
Search online to find out why.
The natural sweetness of fruit and perhaps a little natural honey is all you need for delicious recipes. The recipes are written in such a way as to guide new cooks along their way. I have tried to think of everything. You experienced cooks will know what to do. I never sift anything. I put it in the bowl and let the mixer do the work.
I have never had a failure doing it that way.
Hang on to your

....here come the recipes!
---
~Dream Time Bread Pudding~
1 can Garbanzo beans 15 oz
1 egg
(puree the two above in blender)
3 biscuits crumbled (about 1 1/2 cup) ( Put in bowl)
1 TBLSP Vanilla
1 can Pineapple tidbits. 15 oz
2 TBLSPS Honey
1/4 tsp salt
Mix together
Place in 9" square glass baking dish (buttered)
Bake for 45 Minutes until light brown on top.
YES!!
Tress © February 25, 2007
---
~Garbonzo Fritters~
One 15 ounce Can Libby's organic
Garbonzo Beans (drained)
Place in blender
Add one egg......Blend
Pour into one quart bowl
Add:
1 teaspoon each chives,
garlic granules, and parsley
Sitr and Add.
3 cups Popcorn Flour
Stir and drop small spoonfuls
onto hot griddle, greased with olive oil.
They brown very nicely.
Add salt and pepper to taste.
Serves four
Serve alone or with Tomato Soup.
May add chopped onion if desired
May also add cayenne, chili powder, any herbs you love.
THIS CAN BE A GREAT BASE FOR ANY LEFT OVER MEAT OR ANY VEGGIES
OF YOUR CHOICE TO ADD.
Created by Tress
---
WAFFLES!!!!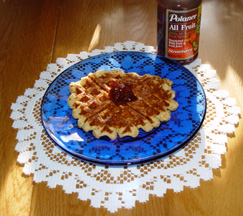 6 eggs...whisk in 2 quart bowl
add one cup milk
1 tsp salt
1 Tablespoon Rumford baking powder
2 Tablespoons honey
Stir
Add popcorn flour until batter is quite thick (about six or seven cups)
(maybe more depending on egg size) When batter gets thick enough
to hold on spoon a second before it drops, it is ready.
Drop big spoonful onto center of griddle.
2 Tablespoons EVOO (extra virgin olive oil)
(Use to grease waffle griddle, top and bottom)
Bake until the top lifts up from waffle.
YUMMY!!
(Serve with natural Polaner Preserves)
---

~Sirloin/Tomato/Bean Pie~



This is a delicious, appetizing, main dish, to serve guests.
Pie crust
4 eggs...whisk in 2 quart bowl
add one cup milk
1 tsp salt
1 Tablespoon Rumford baking powder
1 Tablespoon honey
2 Tablespoons EVOO (extra virgin olive oil)
Add popcorn flour until batter is quite thick (about six or seven cups)
Place dough in 9 inch pie plate and dip fingers into Popcorn flour and shape it to dish
Make tiny mini biscuits on a separate small pizza pan.
Bake pie crust and mini biscuits in 350º oven until brown...35 min for crust 15 for minis.
Rumford baking powder has no aluminum.
***************************************************************************
Filling:
1 pound very lean ground sirloin
(brown in a little olive oil)
Add:
One cup chopped onions
2 cloves fresh chopped garlic
1 teaspoon red pepper
One Quart tomato sauce.
2 cans pinto beans DRAINED 15 oz size.
Directions:
While crust is baking, put 1 pound of very lean ground sirloin in frying pan with olive oil. Brown it nicely. Then:
Add one cup of chopped onions, 2 cloves chopped garlic....1 tsp red pepper (more or less to personal taste) 2 cans DRAINED pinto beans, a quart of tomato sauce. Simmer until most of the liquid has evaporated. (I make my own tomato sauce so it took about 25 minutes to evaporate) (You could strain the excess off too and save for soup) (quicker)
Put the meat mixture into pie crust just before serving. Top it with the mini biscuits.
Viola! A very delicious appetizing meat pie!
There will be enough meat mixture to freeze for another pie. (I always cook in quantity...habit from cooking for freezer and gifting relatives) It is easy to divide meat mixture recipe in half if you want to make enough for just one pie.
Note: Every cup of popcorn flour has 2 grams of protein.
Every cup of popped popcorn has 1 Gram of protein.
---

~Chicken Chow Mien~
2 cups Rotisserie chicken breast
Saute in olive oil until brown
1 large bunch of celery washed and sliced into one inch pieces.
(use the celery leaves too)
Add to chicken, cover with water and simmer until tender.
Braggs amino acid or soy sauce to taste.
Mix 2 TBLSPS of corn starch in 1/2 cup water.
Stir into boiling chow mien and cook until it thickens.
(check out bean sprouts, water chestnuts and bamboo shoots)
May be poured over morning biscuits for additional bulk and flavor.
See recipe for Morning Biscuits
Just under recipe menu above.
************
Soup Hints and more.
I always use Rotisserie chicken as most of the fat has dripped away and they are inexpensive, time saving and less mess. Raw chicken involves so much sterilization after handling, that I find it too time consuming.
Buying canned chicken broth is a waste of money.
After I get a cooked chicken, I put all the parts except the breast meat into a soup kettle half full of water. (not the cavity) cook at least 45 minutes after it begins to boil. Strain and save the liquid and put back into the kettle. When the chicken meat cools, pick it off and return to the soup pot. Throw away skin, bones, gristle. This broth and meat always makes delicious soup, no matter what you add. They have proved that it is healthy eating and will help you avoid colds and flu. It is also helpful in getting over the flu if you do get sick.
The chicken breast is good for chicken salads, stir frys, etc;
The above Chow mien is a wonderful, easy delicious dish.
YOU CAN MAKE THIS WITH LEAN GROUND SIRLOIN TOO.
---
Some interesting tips on celery:
http://www.kingtutshop.com/Egyptian-Herb/celery.htm
Celery keeps a long time if cleaned, cut into sticks and stored in water in the fridge.
---
~Banana Flake Cookie Recipe~
(hot out of the oven)
Directions:
2 eggs in two quart bowl
1/4 cup milk
1 tablespoon vanilla
1 tsp salt
1 tsp baking powder
1 cup banana flakes
Call 1-888 2 ND Labs. to order

4 cupsPopcorn flour
Mix together until it looks like cookie dough.
Put spoonfuls on cookie sheet.
Bake 15 minutes at 350º
Line cookie sheet with foil-grease with olive oil.
Add raisens or currents and or cinnamon for various tastes.
---
~Morning Biscuits!~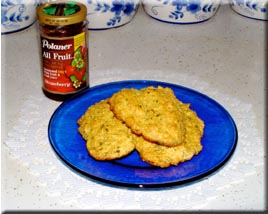 Use small quart size bowl
One tablespoon milk
1/2 tsp Rumford baking powder
1/4 tsp salt
Stir well
Add two eggs
Whisk well
Add three plus cups of Popcorn Flour
until it makes a very thick batter.
(that you can drop by big spoonfuls)
(It will be very yellow in color)
Grease oblong cake pan with olive oil
Drop into pan...should make six biscuits.
Oven temp 350º for 15-20 min until they start
to brown on top.
The bottoms will be very brown.
Serve with strawberrry Polaner preserves
Two of these make a very satisfying breakfast.
(My husband ate four)
No tending like pancakes..very tasty and crunchy!
UPDATE: I have added corn meal, oatmeal flour, bran buds, more eggs, and
more milk to this recipe
and have not had weight gain. A very healthy recipe indeed!
Experiment.....it all tastes great!
---
Mini Biscuits!

This is a quick simple way to add mini biscuits to any casserole. Mix two cups of
popcorn flour with one whole egg and 1/4 tsp salt. Stir until thoroughly mixed
and drop by spoonfuls on top of casserole. These will begin to brown in 15 minutes, can be
baked longer if desired.
Very tasty addition to your casserole meal.
---
~A Really Great Corn Bread Bake~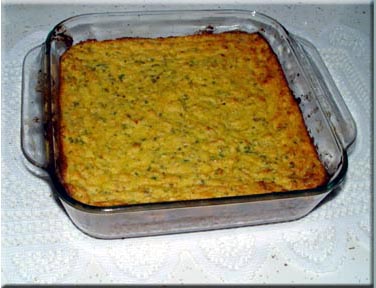 The above just had no added meat.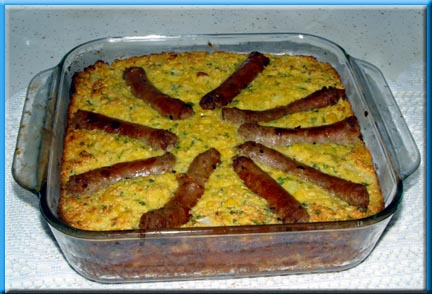 ~The above corn bake had added pre-cooked and frozen pork link sausage.~
I made this many times with wheat flour and now I am using popcorn flour!
In four quart bowl, whisk four eggs..add
1 can whole kernel corn that has been drained and pureed in blender with one cup milk.
add
1 can whole kernel corn (just drained and not pureed)
1 large chopped onion
1 tsp honey
1/2 tsp salt.
1 Tablespoon Rumford baking powder
Stir well.
Add
1 small chopped onion.
1 Tablespoon dried chives
1 Tablespoon dried parsley
1 teaspoon garlic granules.
3 1/2 cups Popcorn flour
Add the popcorn flour until the batter looks like muffin batter...
(thick enough to drop in "clumps" from spoon)
Place in 9" x 9" clear pyrex baking dish. Grease Olive oil.
Bake at 350º about 25-30 minutes or until knife inserted in the center comes out clean.
(check often after 20 minutes)
It smells very delicious as it bakes.
Chives, parsley, garlic, salt and honey are optional, add other herbs you might like.
Don't be afraid to experiment!
(one time I added 4 cooked browned pork links cut up)
YUMMY!
This corn bake is satisfying enough for a main dish by itself.

---
~Make Your Own Popcorn Flour~

You only have to make as much as you need unless you are like me and like to do it all at once.
4 cups of popped popcorn makes 2 cups of popcorn flour!
Very economical too!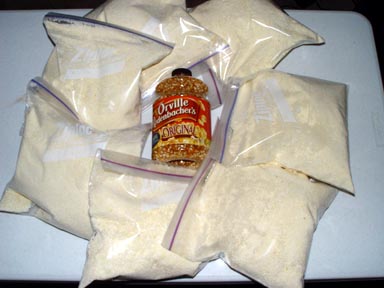 One 45 ounce jar of Orville Redenbacher's Original Gourmet popping corn makes 7 gallons of popcorn flour.
It took me, with my husband's help
one hour and fifteen minutes to make the 7 gallon zip lock bags full.
We had two magic bullet blenders going at once and one popper machine. We put a cup and a half of popped, popcorn into the blenders at a time, dumped it into the zip lock bag, repeat, again and again, just to see how much was in a jar. :) That is a lot of flour for only $2.78.
Any Popcorn Will Woek!
The name of our popcorn Popper is Presto Pop Lite

See it at the link below...it works great!
http://www.pressurecooker-outlet.com/popcorn.htm
You can make just what you need for a recipe, we wanted to see how much we could get from a jar.
It is best to pop your own as the pre made bags have added salt and oils. The salt will throw your recipe off.
I have recently changed to the smaller white popcorn kernels.
The flour seems to be much better and less is needed than with the yellow kernels.
Tip: If you have a large empty popcorn bag...it is a good place to put your freshly popped popcorn.
It is easier to scoop it out of a bag into your magic bullet containers.
You can also store it in 2 gallon Popcorn Cans
---
Oatmeal Flour is easy...use Old fashioned Quacker oats. Blend in blender until it is flour.
You can add this and corn
~BEAN DRESSING~




This is a dressing to be baked separately from the turkey.
2 eggs in 4 quart bowl
Beat eggs with whisk or large fork
Add 1/2 cup skim milk
Add two cans Pureed Pinto beans (don't drain the liquid from the beans)
Mix into the egg/milk mixture
Add
Two tablespoons Rumford baking powder.
It will rise up fast...keep stirring
Add one cup diced onions
1 cup diced celery
1 Tablespoon sage
1 teaspoon garlic granules
1 teaspoon thyme
1 Tablespoon parsley
2 Tablespoons butter (use olive oil if you wish)
2 cups COOKED diced chicken breast
1/2 tsp red pepper
3 cups popcorn flour
Stir until well blended (with hands or spoon)
Place into three quart clear glass pyrex baking dish.
Bake at 350º for one hour.
(For a yummy change, buy 2 # of pork links, brown them, cut them up and use in place of chicken)
(take a paper towel and remove most of grease before cutting)
---
'Cauliflower Dish'


'A Dish that tastes like hot bread and cheese!'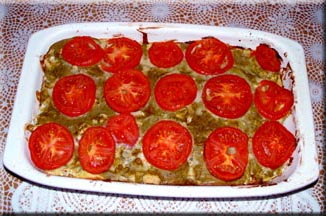 Today I purchased a huge snow white cauliflower ...the nicest one I have ever seen.
I wanted to use the entire cauliflower for dinner and so I created this recipe.
I had a 4 quart baking dish so I put a small amount of virgin olive oil in the bottom and rubbed it on the sides as well.
In four quart greased (with olive oil) baking dish.... place sliced small and thin,
Florets from 1 huge white cauliflower or two small, (approximately Nine cups)
Then:
In your blender ...blend
1 -15 ounce can pinto beans (DRAINED) "Trappy's"
1- 15 ounce can green peas (DRAINED) "Green Giant"
8 large eggs
add the following to blender:
2 Tablespoons DRIED parsley
2 Tablespoons DRIED chives
1 teaspoon DRIED cilantro
1 Tablespoon garlic granules
Mix again,
Pour over the cauliflower florets in the 4 quart baking dish.
(spread it evenly)
Slice 5 big tomatoes
Place sliced tomatoes evenly to cover top.
(tomatoes are optional)
Bake at 350º for 40 MINUTES AND THEN START CHECKING.
Mine had a nice brown crust at 55 minutes.
(Mmmm Crust) It tasted like creamed cabbage..
OPTIONS: Very important to feel you can add what you like to this. (it has lots of protein from the eggs already, tho) Cooked chicken would be delicious. (two cups to this recipe) Your own favorite cheese could be sprinkled over it when it is hot.
Maybe two cups lean cooked beef. Endless things you can add.
Hot peppers, small onions...etc;
(Reheated it tastes like Turkey dressing)
---
'Banana Pudding'

1 can pinto beans (15.5 ounce) drained well.
(may want to use a can of pumpkin instead)
2 medium sized frozen bananas.
(Please use frozen)
(Slice thin while frozen or if you slice them before freezing, that is fine too)
(for the benefit of the blender)
2 and 2/3 cups low fat yogurt
Mix all in blender until well mixed.
Now taste ...if you want it sweeter..add a little honey.
(1 or 2 tablespoons of honey should do it) (depending on how sweet and how large your bananas were, the sweetness will vary)
(Keep a few cans of Pinto beans or cans of Pumpkin in fridge so they are cold if you want to make this or other bean desserts)
(I mixed mine in a Vita-Mix)
Here is the url if you want to see a vita-mix machine.
Variations:
Like Chocolate?
Add three teaspoons of cocoa to above before mixing.
If you want to add some frozen strawberries or other fruits to the banana pudding, you can.
This dessert is VERY rich. You will only want a little.
---
Reserved for Recipe to Replace Salmon Loaf with no Corn Flakes
---
-Pumpkin Cake-



(Actual photo of cake I made)
(this is close in flavor to the banana/pumpkin custard bread)
In "Vita mix" mixer ....mix 1 cup yogurt
(Place cover on Vita Mix when running)....(mix until well blended)
Add Four Large Bananas (speckled ripe not over ripe)
Mix
Add two cans pumpkin (15 ounce size)
Mix
Add 1 tsp salt....1 tsp soda....1/4 tsp ginger....1/2 tsp nutmeg....1 tsp cinnamon 1 TBSP honey (taste batter just before this point...(You may like more or less honey)
Mix
Add six eggs...(crack one at a time in small bowl and add in case of shell pieces)
(put the Vita Mix cover on really tight for this last step as the container will be nearly full)
Mix
(Put 1 Tbsp olive oil and some butter mixed with it
in bottom of 13" x 9" oblong cake pan and pour batter
into the center of pan) Batter will be very liquid.
Bake at 350º (center of oven) for an hour and ten minutes. (Bake in 13" x 9" oblong pan) (until knife comes out clean or a wet finger on bottom makes a "sizzling" noise)
After it cools...store in Fridge.
It is moist (like custard) and looks like cake, tastes like pumpkin pie.. (a tablespoon of cool whip on top adds dimension)
(If you don't have a vita mix...Puree the beans first and then add the rest of the ingredients and mix with mixer)
---
'Soup's On!"




~Tress's Soup Recipe~
Buy one fully cooked roasted chicken.
Remove skin and save white meat for other dishes.
Place all other parts except "cavity" into your Soup pot with four quarts water.
Bring to boil and let simmer for about an hour. (this will bring some calcium from the bones into your soup. Strain liquid and save in bowl. Put meat and bones into a bowl to cool. Pour strained liquid back into pot.
Add:
1 large whole onion...remove later if desired.
8 carrots Keep pieces large. (the taste is better)
1 whole peeled cut up rutabaga (optional)
1/2 cabbage (or cauliflower) (Large pieces are fine)
1 cup fresh broccoli
4 fresh tomatoes
1 cup dry, washed garbanzo beans (chick peas)
1 Tablespoon chili powder
1/2 tsp cayenne
1 pinch basil
1 Tablespoon each of chives, parsley, garlic crystals, sesame seeds, and shelled pistachio nuts.
When above meat is cool, pick it off of the bones and put it into the soup. Watch out for small bones and gristle. This takes awhile but is worth the time spent. Flavor is great!
Simmer soup until veggies and chick peas are tender.
If you are a novice soup maker...this is the scoop! You can interchange or add almost any veggie. More tomatoes give a richer flavor. Don't be afraid to add and subtract items, as all soup is good. If it seems like it has no flavor, sea salt will bring out the flavor. Add slowly and taste often. If you get too much salt, adding a potato will absorb it .
(Then remove potato and discard it)
With the right base, all soup is delicious. Be creative....Experimenting with herbs and spices?...just add a tad...then taste. (the longer you cook soup, the more the herb taste fades)
Never be afraid to make soup.
A nutritious feast for you and your family.
None of my many soups are exactly the same but they are all delicious!
You can do it!!
It has been proven (medical studies) that chicken soup is good to help
you recover from colds, coughs, and the flu.
---
'Tress's Pinto Bean Dip'

************
Update: The dip is even more delicious when made with garbonzo beans. (chick peas)
I discovered this when making my salmon loaf. One can of pinto beans (15.5 ounce can) with just enough liquid poured off so the beans are barely covered.
(save it in case you pour off too much)
Blend in magic bullet or smoothie blender.
Add a dash of red pepper.
Blend again. Dip raw celery or raw cauliflower in it.
Oh Yum.
(1/2 cup canned or cooked pinto beans provide approximately
8 grams of protein & 8 grams of fiber)
---
"Easy Pumpkin Pudding or Smoothie"


1/2 cup yogurt
1/2 cup milk
1/4 cup canned pumpkin
1/4 teaspoon cinnamon
1/8 teaspoon nutmeg
dash of ginger
1 frozen banana (cut the banana up into small slices)
Two teaspoons honey
Combine in a blender. Blend until smooth or put in fridge and eat like pudding.
It is rather thick. If you want it thicker....less milk..more yogurt.
It sets up nicely in Fridge and keeps for several days.
---
'Banana/Pumpkin Custard Bread'



This makes three loaves (Pyrex bread pans)
In 4 qt bowl
4 large bananas (speckled ripe...not over ripe)
1 can (15 oz) pumpkin
1/2 tsp salt
1 tsp soda
1 tsp vanilla
1/2 tsp nutmeg
1 tsp cinnamon
3 Tablespoons honey
Beat until mixed
Add
1 cup vanilla yogurt
2 cans drained pinto beans (15.5 0z size) Pureed
Beat
Add
6 beaten eggs
Beat again.
Put 1/3 of mixture in each bread pan.
Bake at 350º for one hour in pre-heated oven. (till knife comes out clean) (I used glass Pyrex pans)
A dollop of cool whip if you like.
This recipe is very good and healthful too.
---
'Bean Crisps'

(This is good but don't know if it is worth the work)
2 cans of Trappey's Jalapinto beans (drained)
1 level teaspoon granulated garlic.
Mix until smooth...will be very thick. I think a mixer is best as my smoothie mixer was having problems mixing it.
Line cake pan with foil and coat with a little olive oil.
It was kind of time consuming flattening the mix out in an oblong cake pan. ( I used the back of a plastic spoon and my fingers) It covered the bottom of the pan when I was finished. I baked it at 350º for 20 min and then at 250º for 1 hour and 20 minutes. I think I should have started at 450º for ten minutes and about 325º for and hour or so.
I could cut it but it wasn't totally dried out (which is what I was shooting for)
I took a one inch square piece and it was totally delicious and very filling.
I think the whole pan has only 1,000 calories. 18 Grams of protein 52% fiber
8% calcium ...16% iron and 16% Potassium.
lots of salt tho which negates the potassium. :(
I would love to figure out how to make it dry so it crunches.
Since I poured off all of the "juice" from both cans..the calorie count is probably lower.
I think it is worth trying...You could sprinkle it on salads or omelets or eat as a snack.
---
Burger Attempt!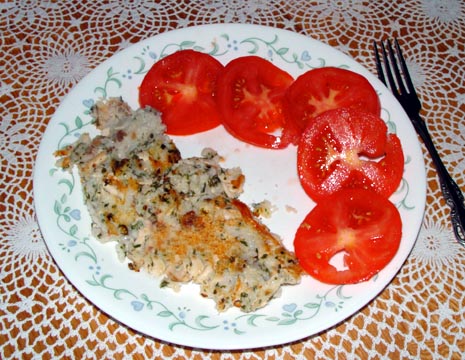 (actual photo of what I made---kinda lost the burger effect)
Boil three cups of water. Added 12 Tablespoons of Quick Grits
(Quaker) (Follow directions on box) When it was cooked (thick) (and still hot) I added one huge chopped onion....1/2 cup cooked chicken breast (chopped) Pinch of red pepper...1 Tsp granulated garlic...dry parsley (tsp) Paprika (1/2 tsp)...1/4 tsp salt.
(stir)
Heat a frying pan to hot...put in small amount of Olive oil. Drop spoonfulls of mixture into hot pan. (careful, as it will "spit" at you) flatten the "patty" with the back of your spoon. Let it brown and flip it over. It looks more like a rice patty than a burger.
It tastes Great!! Eat with some fresh sliced tomatoes.
You could substitute cooked steak (chopped) instead of chicken breast.
It makes a lot of "burgers"
Tomorrow I will add tomatoes to the leftovers
and heat it all and have a yummy casserole.
It tastes like rice...feels like rice on the tongue and is totally delicious.
I hope you like it!
---
'Name the greatest of all inventors.... Accident.'
Mark Twain
---
"COOKIES"

(read entire recipe before attempting to make these...I have tried to cover
every aspect of it, that is why it looks complicated and long, but it isn't)
I make flour out of popped corn.
I did use my Vita-Mix (dry ingredient container)
to make flour from popped corn from the bag. I used 1/2 bag of
Old Dutch Premium Gourmet white popcorn (extra tender) (already popped) (Pop your own if you like)

After you have your popcorn "flour" made....
In your blender, mix one can of Pumpkin and one egg, two frozen bananas (medium sized) (sliced thin to save on the strain on your blender)
(don't use fresh bananas, follow the directions as it could change the consistency)
1 sliced apple, 1/2 tsp soda and 1/2 tsp salt and mix until smooth.
In four quart bowl place your "Pop corn flour"
Then add the "wet" mix from the blender. Stir...it should be the consistency of cookie dough. It will look like cookie dough. (If it doesn't you need more Popcorn flour) Add 1/2 cup of raisins and 4 tablespoons honey. Mix well with spoon.
Grease cookie sheet with a little olive oil. Place walnut size dough balls on sheet. Don't flatten them. They will hold their shape during baking. Makes 24 cookies. 375º for 12- 14 minutes.
I will list the ingredients in this separate list so you will know what you need.
1 - 6.5 ounce bag Old Dutch popcorn. (ready to eat) (only use half)
1 egg
1 15.5 ounce can of pumpkin
1 sliced apple
2 frozen medium bananas
1/2 cup raisins
1/2 tsp soda
1/2 tsp salt
4 Tablespoons honey
olive oil to grease cookie sheet.
Bake on middle rack of 375º oven for 12 - 14 minutes, they will be slightly browned and may have a few cracks on top. (check them after ten minutes as ovens vary)
You will notice that there is no butter or fats at all in these cookies, yet they taste as good or better than many I have eaten in the past.
(Don't try to add popped popcorn to wet ingredients in the blender thinking that will work as it won't.
You need dry pulverized popcorn "flour" for the proper consistency)
The flavor goes in after they cool. This basic recipe can be improved upon. You can add other flavors as long as the liquid isn't more than the "flour" can absorb. You can also add your favorite dried fruit with no problem...as that will not change the consistency of the dough.
These would be good as ginger cookies too.
They look like ginger cookies already. Just add some ginger.
KEEP THESE IN FRIDGE OR FREEZER
---
VITA-MIX
Vita-Mix blenders are expensive but worth it if you cook a lot.
http://www.vitamix.com/household/products/super5000/ <---can be viewed at this link.
(If you buy one, be sure and get both wet and dry containers)
---
' MUFFINS'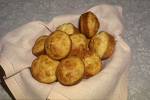 Make your flour out of popped corn. I did use my Vita-Mix
(dry ingredient container) to make flour from the popped corn
from the bag. I used 1/2 bag of Old Dutch Premium Gourmet
white popcorn (extra tender) (already popped) (6.5 ounce size) (Pop your own if you like )
*********************
2 large eggs
1 cup milk
1 Tablespoon plus one tsp baking powder
1/4 tsp salt
1 tsp honey
2 Tablespoons Extra virgin olive oil.
*******************
Mix like this:
In 2 quart bowl, 2 eggs---stir with fork until well mixed.
Then add one cup milk.
Then add baking powder, salt, honey and olive oil.
Mix well until the baking powder gets kinda puffy and mixes into the batter. I didn't use a mixer, (just a big fork) When it is mixed well, add the POPCORN FLOUR. I think it was about 4 cups and a little more. (if you have made muffins, you should know what the texture looks like) I made this a little heavier so it dropped like light cookie dough into the muffin pan which I had greased with olive oil. Fill tins not more than 3/4 full.
It made 12 muffins. (I have the larger muffin tins so they were about half full)
Bake at 425º 20-25 minutes----(middle oven rack) check them after 20 minutes please...if they are golden brown on top...and smell delicious, set the muffin pan on a cold wet dishtowel to make the muffins pop out easily. Use a butter knife to loosen the edges.
They smell and taste like the most expensive "Pop-Overs" I have ever tasted, but they aren't hollow in the center like pop-overs.
Just too Yummy!!!
(I have since used half oatmeal flour in these and they rise better)
---
Ways to prepare cauliflower:
All about cauliflower
http://www.hormel.com/templates/knowledge/knowledge.asp?catitemid=114&id=864
Cauliflower strengthens bones.
Learn all about all veggies here.
A Great Link!
See this chart: http://www.tqnyc.org/NYC063364/beneficial.htm
---
-My Updated Cauliflower Florette Recipe-



Make the cauliflower slices very thin..like 1/4 inch
Slice and place all slices and crumbs in a big 4 qt bowl
Put 1/8 cup olive oil in a measuring cup
add 1 Tablespoon butter for flavor
Add 1 1/2 tsp granulated garlic.
Fill cup to half full with hot water and stir.
Salt and pepper cauliflower to taste.
Pour water/oil/butter mix over cauliflower and stir
Until well covered.
Line two oblong cake pans with foil
Spread the cauliflower into the two pans making one layer in each.
Sprinkle popcorn flour and or cheese on top
Bake in hot oven...425º for twenty minutes,
stirring and watching often.
They should be brown without being burned.
---
'New Banana Custard Bake'

(Actual Photo of 'Banana Custard Bake')
4 frozen banana's cut up
2 Tblsps vanilla extract
1 teaspoon baking powder
2 cupsVanilla yogurt
2 Tablespoons honey
1 teaspoon cinnamon
8 eggs
1 cup oatmeal flour or two cups popcorn flour
Stir until well blended.
Pour into glass baking dish
Bake at 350º for one hour
(Until knife comes out clean in center)
The bananas and yogurt provide sweetness
(Honey optional or could be added after serving)
Oatmeal flour helps thicken it as well as the eggs
Tastes rich and satisfying.
If you like to experiment, chop up some apples or add Craisins or any dry fruit you like.
---

'Make your own POPCORN flour'
UPDATE!
I just discovered it is quicker to make popcorn flour in my small Magic Bullet blender Now anyone with any blender can make this flour!
The trick is just don't pour in too much popcorn at a time as then it will bounce up high
and change to flour a lot faster.
******************
I make flour out of popped corn. I did use my Vita-Mix (dry ingredient container) to pulverize the popped corn from the bag. I used 1/2 bag of Old Dutch Premium Gourmet white popcorn (extra tender) (already popped) (Pop your own if you like)
If you buy already popped corn, don't add salt to your recipes.

---
'The VERY BEST Pancakes'






~ PANCAKES~
UPDATE: YOU CAN MAKE WAFFLES TOO!!
Looks like pancakes, tastes like pancakes, (except better) and satisfies like pancakes.
AND....when cold makes excellent WRAPS for all your sandwich needs.
In 4 quart bowl, put 4 eggs. (I use Jumbo eggs)
beat with large fork
Add 1 tsp honey, a dash of salt.
Stir
Add 1 cup milk.
Add 1 level Tablespoon Rumford baking powder.
Stir until baking powder dissolves and the top of batter looks foamy.
Then add 4 cups of Popcorn flour.
Stir until batter is thin but stable.
(stable means drops in "slight clumps" rather than a thin stream)
Have your griddle heating during last steps. Use small amount of EVOO on griddle and smear it around with pancake turner. (EVOO = Extra Virgin Olive Oil)
When a drop of water dripped on griddle, dances and crackles, turn heat down 1/3 and then put your pancake batter in spoonfuls on the griddle. Don't make them too large...(see Photo)
as they are thin and will be hard to turn if too large. Use a thin pancake turner for best results.
They are so delicious that they need no toppings. Polaner all fruit preserves taste great
and only sweetened by the fruit.
When these are cold, I use them to make salmon salad, egg salad and tuna salad wraps.
I store them in a zip lock bag until ready to use. (keep in fridge)
Directions for popcorn flour:
********
UPDATE: I just discovered it is quicker to make popcorn flour in my small Magic Bullet blender .. Now anyone with any blender can make this flour!
The trick is just don't pour in too much popcorn at a time as then it will bounce up higher
and change to flour a lot faster.
******************
I use a vita-mix blender. (the dry container) Place popped popcorn in blender (about a cup at a time) add as it shrinks...(it will make a fine feather like flour)...strange to work with at first. You will need four cups of popcorn flour for the above recipe.
I have used oatmeal flour in this It rises higher and makes a more solid pancake, but tastes almost the same.
Of all of my recipes, this is my favorite.
Just too Yummy!!!!
---
Go here to get unusual gifs:
http://www.geocities.com/siliconvalley/way/1036/GIFhomemade.htm


---
The Best Bible Verse reference link!
http://bible.cc/psalms/73-26.htm
---
'Comrades in Lifes Grove'
Hate prefers to walk alone
But vengeance likes to follow
Down and down and down and down
Into the forest's hollow
I am sure tho you may look
That you will never find
Jealousy along the path
Without fear close behind....
Greed holds hands with malice
As they strip the forest bare...
Love will chase them all away
And Faith will keep love there.
Tress © 1998
---
---
EAT MORE BLUEBERRIES!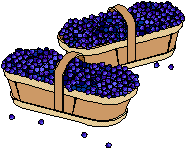 (Try them frozen along with frozen bananas, frozen grapes, frozen apples and frozen cherries)

YUM!
---
BYE
Click on Mushrooms above
to return to my second Site.
To return to my Home Page...
Click on picture link below.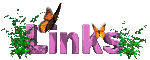 Attention Website owners!
..It is a good idea to have your url written on your pages
as in the example below...then when somoene copies the information to their hard drives
they can easily refer others to your site. :)
http://kesti16.com/kesti16/Kesti1.HTM
http://kesti16.com/kesti16/KES.HTML
My Domain name is www.Kesti16.com
Date Updated: February 16, 2004
New update on November 5, 2006
(Page updated November 8, 2006)
Latest Update November 19, 2006
Latest update November 30, 2006
Latest update December 4, 2006
LATEST UPDATE DECEMBER 17, 2006
Latest Update January 1, 2007
Latest update January 16, 2007
Latest update January 17, 2007
Latest update January 21, 2007
LATEST UPDATE JANUARY 26, 2007
February 5, 2007
Fetbruary 24, 2007
February 25, 2007
March 26, 2007
May God bless our Nation!
Click under My New Green Counter to see a very interesting site about Carp Fishing!


Carp Fish