UPDATED On March 16, 2007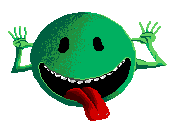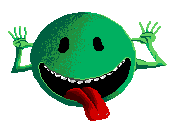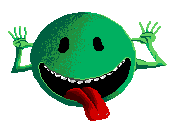 ~How I love Green~
(Isn't green guy Cute?)
Green is the color of life...grass...Trees...
Shrubs....Money...LOL
Spinach..Brocolli...cabbage...green peppers
lettuce...avacados...cucumbers...peas....string
beans...So......
the next time you can get freshly picked green beans...here is what you do.
Rinse thoroughly
Cut in half.
Cook until firm but tender.
Put them in a jar
Pour 1/4 cup Marzetti Italian dressing on them.
Roll jar around to cover all beans.
You can do this while they are still hot
Put in Fridge.
When cold...eat them.
NOW
Have you ever tasted anything so GOOD???
It is Magic!!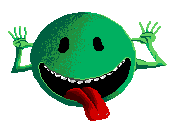 Thanks for coming!
Second site link above...click to go.
---
First Site link above..click to go.
---
Attention Website owners.
It is a good idea to have your url written on your pages
as in the example below...then when someone copies
the information to their hard drives
they can easily remember your site url plus refer others to your site. :)
http://kesti16.com/kesti16/Kesti1.HTM
http://kesti16.com/kesti16/KES.HTML
My Domain name is www.Kesti16.com
---
This page was last updated on 1-25-04
This page was last updated on 2-26-07
---
UPDATED On March 16, 2007
Check out my Popcorn Flour Recipes
plus easily revise your recipes to low calorie and eat healthy for life!
http://kesti16.com/Tressba/EatsAndTreats.html
Attention!
I have had over ONE MILLION visitors to this, My AOL Site in the last nine years.
The counter kept reverting back to zero, but I kept my own records each week.
I have now attached my two sites together under one counter starting at 2000. This is March 15, 2007.
I hope I will not have any more trouble with counters. Sincerely, Kesti


Carp Fish