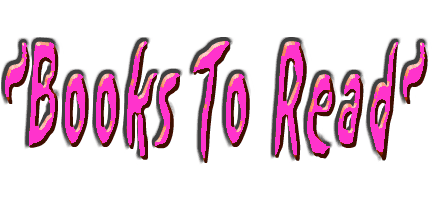 UPDATED On March 24, 2007
Some of the following are books that I have enjoyed..
and some are recommended by those in chat.
**
Quotes
"Read broadly; Think profoundly; Care
enormously!" ...Earl Reum
---
"If I give and they are using me, shame on them.
But if I don't give, and they need it, shame on me."
---
Debate is the death of conversation.
---
BOOKS ON HEALTH AND FITNESS!!
*****
"Fit for Life" by Marilyn & Harvey Diamond
(It is about food combining)
********
Motivational book..Great!!!
"Who Moved My Cheese?"
by Spencer Johnson,M.D.
Foreword by Kenneth Blanchard, Ph.D.
(co-Authors of The One Minute Manager)
---
Read Dr. Weil's Book called...."Spontaneous Healing"
He recommends taking..vitamin c...vitamin e and beta carotene
---
"NATIVE AMERICAN HERBOLOGY"
BY ALMA HUTCHEN...Tells about Dhea...Not to use ANYTHING THAT PLAYS WITH THE
HORMONES..as it INVITES CANCER.
**********
"What Your Doctor Didn't Learn in Medical School"by Stuart Berger, M.D.
*****
"Back to Eden" by Jethro Kloss
****
"The Herb Book" by John Lust
****
"Herbal Medicine" by Dian Dincin Buchman
*****
"Alternative Medicine"....compiled by
The Burton Goldberg Group
******
"SUGAR BLUES" by William Dufty
*****
"How To Deal With Pain" by Dr. J Sarno
*****
"Cure For All Disease" by Dr. Hulda Clarke
*****
"Anatomy of an Illness" by Norman Cousins
*****
"Potatoes not Prozac" by Kathleen Des Maisons
*****
"The HeartMath Solution" by Doc Childre and Howard Martin
*****
"Prescription for Nutritional Healing"
by JAMES BALCH
*****
"Six Pillars of Self Esteem" by Nathaniel Branden
*****
"Lame Deer... Seeker of Visions" by John Lame Deer
*****
"Anatomy of the Spirit " by Carolyn Myss
*****
"Why People Don't Heal and How You Can" by Carolyn Myss
*****
"EAT RIGHT FOR YOUR BLOOD TYPE" by Dr Peter J.DAdAMo
*****
"Estrogen the Natural Way by Nina Shandle
*****
"NUTRITION ALMANAC" by GAYLA J. KIRSCHMANN AND JOHN D. KRISCHMANN
*****
'The Miracle of Fasting' by Paul C. Bragg
*****
'Healthy Healing' by Linda Rector Page
*****
'The Green Pharmacy 'by James Duke
*****
'The Master Cleanser" by Stanley Burroughs
*****
"Heal Your Body" by Louise Hay
( she had cancer, and she changed her way of thinking and eating to cure
herself)

*****
"The Herbalist" by Joseph E Meyer
*****
"Evening Primrose Oil"... by Judy Graham
(Tells about using Primrose oil for MS)
****
"Food Your Miracle Medicine" by Jean Carper
*****
"The Farm Vegetarian Cookbook"... edited by Louise Hagler
*****
"The 'Handbook of Alternatives to Chemical Medicine'
by Mildred Jackson and Terri Teagues.
*****
Everybody's Guide to Homeopathic Medicines
by Cummings and Ullman
*****
"Over 50 Looking 30! "by Nina Anderson and Howard Peiper
*****
"Vibrational Medicine" by Richard Gerber
*****
"Healing Stoned" by Julia Lorusso & Joel Glick
*****
"Spiritual Value of Gem Stones"
by Wally and Jenny Richardson and Lenora Huett
*****
"Gem Elixirs and Vibrational healing Vol. 1" By Gurudas
*****
"A Journey with our Souls" by John D Rea.
*****
"The Natural Pharmacist"
(Natural Health Bible)
by Steven Bratman
*****
"The Complete Illustrated
Holisitc Herbal" by David Hoffman.
*****
"Earl Mindell's New Herb Bible"
(Great reference forbeginners)
New edition just out in February
*****
"Total Fitness Makeover" by Marilu Henner
*****
"Reversing Fibromyalgia" by Dr. Joe Elrod
*****
"The Menopause Diet" by Larrian Gillespie
****
"Menopause Without Medicine" by Linda Ojeda, Ph.D.
*****
The Oil That Heals:
"A Physician's Successes With Castor Oil Treatments"
by William A. McGarey
*****
"Strong Women, Strong Bones" by Dr. Miriam Nelson
(Bloated stomach...back pain and shortness of breath
are early signs of osteoporosis)
"Strong Women, Stay Young" by Dr. Miriam Nelson
****
"Strong Women, Stay Slim."by Dr. Miriam Nelson
*******

"The Medical Discoveries
of
Edward Bach Physician
By Nora Weeks
"MSM Supplements...Miracles And Myths" by Thea Deley.
*******
"The MSM Miracle" by Earl L. Mindell
(Enhance your health
with organic Sulphur)
*******
"Herbal Antibiotics" by Stephen Harrod Buhner
"The Chemistry of Man " by Bernard Jensen
(He talks alot about how we need sulfur...he says
it will burn bladder infection right out of the body!!)
(MSM is sulphur)
*********
"The Pendulum, the Bible and Your Survival" by Hanna Kroeger
******
"TISSUE CLEANSING THROUGH BOWEL MANAGMENT "
by Dr Bernard Jensen
*******
"The Colon Handbook" by Robert Gray.
*****

"Your Body Cries for Water" author (anyone know?)
******
"Your Body Know Best" ...by Ann Louise Gittleman
(Tells you how to eat to lose weight without dieting)
*****
"EXCITOTOXINS: THE TASTE THAT
KILLS" by Dr. Blaylock
(Dangers of artificial sweeteners)
*****
Achieve Maximum Health
By David Webster
******
"The Perfect Power Within You"
by Jack and Cornella Addington.
~ ~ ~ ~ ~ ~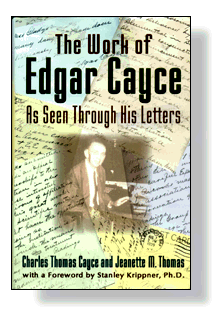 The Edgar Cayce Books World Database: Home Page
*******
Quotes
"Do not pray for an easy life. Pray to be a strong person."
*****
May the warm winds of heaven blow softly on your home,
And the Great Spirit, bless all who enter there.
May your moccasins make happy tracks
In many snows, and may the rainbow
Always touch your shoulder
~A Cherokee Blessing
******
CONSCIENCE
Cowardice asks, Is it safe?
Expediency asks, Is it politic?
Vanity asks, Is it popular?
Conscience asks, Is it right?
-- William Punshon
***
<>< <>< <>< <>< <>< <>< <>< <>< <><
A BIG GOD
This is a story about a little girl who, on the way home from church,
turned to her mother and said, "Mommy, the Preacher's sermon this
morning confused me." The mother said, "Oh! Why is that?"
The girl replied, "Well, he said that God is bigger than we are. Is
that true?" "Yes, that's true," the mother replied.
"He also said that God lives within us. Is that true too?" Again the mother replied, "Yes."
"Well," said the girl. "If God is bigger than us and He lives in us wouldn't He show through?"
Read this again.........Think.....
-- Author Unknown
---
To return to Home Page
Click on link below:

---
To return to my second site Click link above.
---
UPDATED On March 24, 2007
Check out my Popcorn Flour Recipes
plus easily revise your recipes to low calorie and eat healthy for life!
http://kesti16.com/Tressba/EatsAndTreats.html
Attention!
I have had over ONE MILLION visitors to this, My AOL Site in the last nine years.
The counter kept reverting back to zero, but I kept my own records each week.
I have now attached my two sites together under one counter starting at 2000.
This is March 15, 2007.
I hope I will not have any more trouble with counters. Sincerely, Kesti

Carp Fish