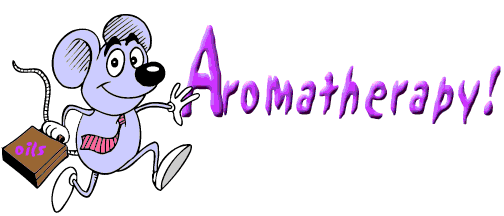 UPDATED On March 29, 2007
Disclaimer: All information on this page has been gathered from articles..books..personal experience or testimonials of others. I am not personally recommending use of any of the ideas presented here...It is for your information only. Information contained here may be subject to debate. Accuracy cannot be guaranteed. Kesti16 assumes no responsibility for how information presented is used by the public.
Since I am new at this one..I will have to have you rely on links and advice
from those in Holistic chat to help you. I invite all of you AOL members to our chat
at Special Interests...Holistic health. Hope to see you there..
I am intrigued bye the following therapy and will be trying it soon.
It is supposed to be great for aligning spine and many other health benefits.
(Ask MCBRUNL579 in Holistic chat about it)
Raindrop Technique Oil Kit
http://www.aromakat.com/raindrop.htm
---
Aromatherapy: Young Living Essential oils-Nat
http://www.aromakat.com/raintech.htm
*********
A Guide to essential oils and Aromas
http://www.hhnews.com/aroma_guide.htm
---
Wisdom of ancients..Essential Oil Guide
http://www.katking.com/Wisdom/Ess_M.html
---
Aura Cacia
---
Reflexology Foot chart
(A new black and white one)
Print it and save for reference.
http://www.aromakat.com/foot1.htm
Essential oils and reflexology
http://www.aromakat.com/vitaflex.htm
---
Names of essential oils
* Alopecia
* Awaken
* Bergamot
* Birch
* Cedarwood
* Chamomile
* Cinnamon Bark
* Clarity
* Clary Sage
* Clove
* Coriander
* Cypress
* Davana
* Fennel
* Fir
* Frankincense
* Geranium
* Ginger
* Grapefruit
* Helicrysium
* Hyssop
* Jasmine
* Juniper
* Lavender
Herb..Find out all about it:
* Lemon
* Lemongrass
* Marjoram
* Melaleuca
* Melissa
* Melrose
* Mountain Savory
* Myrrh
* Myrtle
* Neroli
* Nutmeg
* Orange
* Oregano
* Patchouli
* Pepper, Black
* Peppermint
* Petitgra
* Pine
* Ravensara
* Rose
* Rosemary
* Rosewood
* Sage
* Sandalwood
* Sara
* Spearmint
* Spruce
* Tangerine
* Tarragon
* Thyme
* Valor
* Vetivert
* Ylang Ylang
*****
Thanks to Watrmdn for the following tips:
Not all essences are steamed distilled, mostly solvent extracted. One good test is smell them and if they spike your head, then its solvent extracted. Also alot of oils are manipulated. Where they use maybe 10% of essentail then the rest is jojoba oil. There are many companies out there that claim they use 100% pure essentails, but watch out for words like generally, big red flag.
---
I use lavender a lot, the essential oil and the plants i grow in the garden. If someone finds themselves allergic there is an easy way to change this. Put a drop of the lavender oil on a cotton ball. Place the cotton ball in your shoe, put on socks. during the day, your body will absorb minute levels of lavender, effectivly acclimating you to the plants high energy and curative qualities. Lavender used to send me into terrible headaches, this method given to me by a woman who sells young living oils was one of the best tips I r4cieved. now i can harvest my lavender, dry it and work it into floral arrangements with out the headaches and fatigue it used to cause me!
---
I don't know how much you cover on reflexology but i have found I do well with self massage on my feet. I am not always hitting the correct zones per the charts but I do get the kinks out and feel a lessened degree of pain and fatigue by doing this nightly. Many times i will add an essential oil to the lotion(depending on the oil) or to a carrier oil. A test to show you how quick your body uses the oils is to try this with lemon essential oils to the soles of your feet, within 5 minutes you will taste lemons in your mouth! I use lavender often but as I am a bit sensitive to lavender I use very little and it still works with this method!
---
---
To return to Home Page
Click on link below:

---
To return to my second site Click link above.
---
UPDATED On March 29, 2007
Check out my Popcorn Flour Recipes
plus easily revise your recipes to low calorie and eat healthy for life!
http://kesti16.com/Tressba/EatsAndTreats.html
Attention!
I have had over ONE MILLION visitors to this, My AOL Site in the last nine years.
The counter kept reverting back to zero, but I kept my own records each week.
I have now attached my two sites together under one counter starting at 2000.
This is March 15, 2007.
I hope I will not have any more trouble with counters. Sincerely, Kesti

Carp Fish