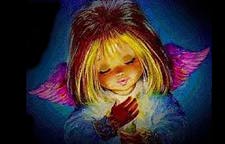 'Taylor'
God has called this Angel home
Our tears of sadness fall
Her life so short..was meant to be
She truly touched us all.
She faced each day
And fought the fight
She smiled and made us see
That faith and love
Can give you strength
Through all adversity..
It is so hard
accepting this...God's Plan
For mortals ...stay
But I think baby Taylor knew
and showed us all the way.
For none shall know
What day will bring
Or Night.. what soon will fall
Prepare each day as if you know
You soon may hear God's call...
Filled with pain and grief...I will
Release her tiny hand...
With thanks to God
For her brief stay..
And try to understand....
by Kesti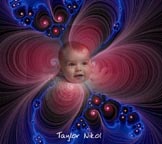 Goodbye Angel Baby.
You are loved.
To return to Home Page
Click on link below:

---
To return to my second site Click link above.
---
UPDATED On March 24, 2007
Attention!
I have had over ONE MILLION visitors to this, My AOL Site in the last nine years.
The counter kept reverting back to zero, but I kept my own records each week.
I have now attached my two sites together under one counter starting at 2000.
This is March 15, 2007.
I hope I will not have any more trouble with counters. Sincerely, Kesti

Carp Fish